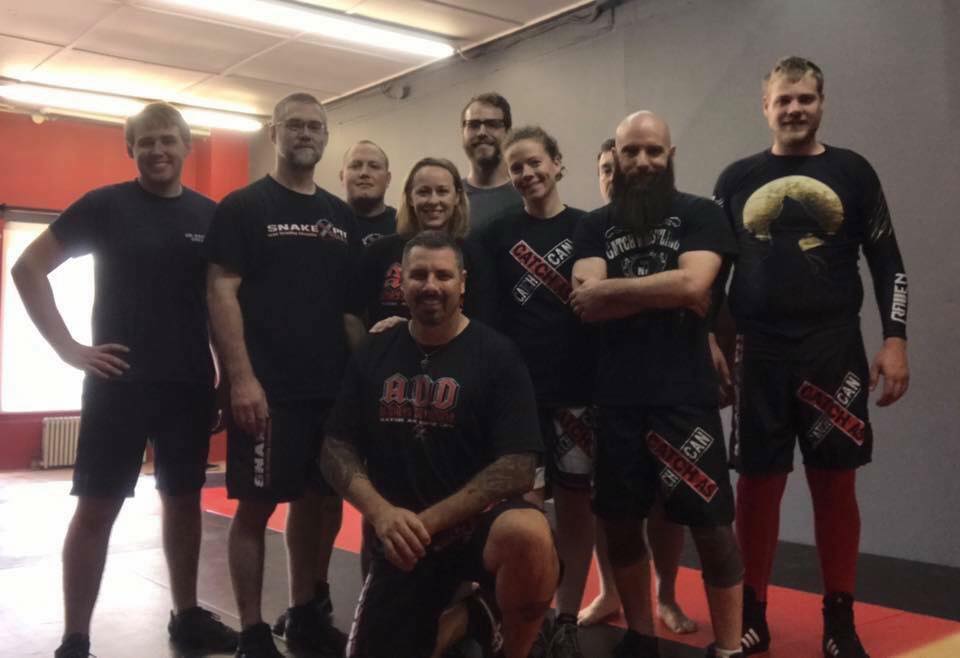 Another sensational Two-Day Catch as Catch Can Wrestling Camp at MARS ACADEMY in Beverly, MA! Two- Intense days of ultra detailed REAL NO-GI Submission Wrestling in the books! For the BEST in Authentic Catch as Catch Can Wrestling in the Boston area look no farther than MARS ACADEMY!
This school has accredited Catch Wrestling Coaches in the proud lineage of the Legendary Billy Robinson and trains and works as hard as any athletes out there! Check em out at www.MARSACADEMYTRAINING.com
Special thanks to Representative Coaches Mike Migs, Lisa Coray and Wes Tasker along with all those in attendance who chose to spend their weekend improving themselves as overall martial artists and individuals!