In Just THREE-WEEKS Snake Pit USA Heads to Buffalo New York for the first seminar of 2017!
Join us Saturday January 7th at "Wellness Through Fighting MMA" (WTF MMA) in Buffalo, NY. for THREE hours of REAL Submission/No-Gi Wrestling with "The World's Premier Catch Wrestling Organization!"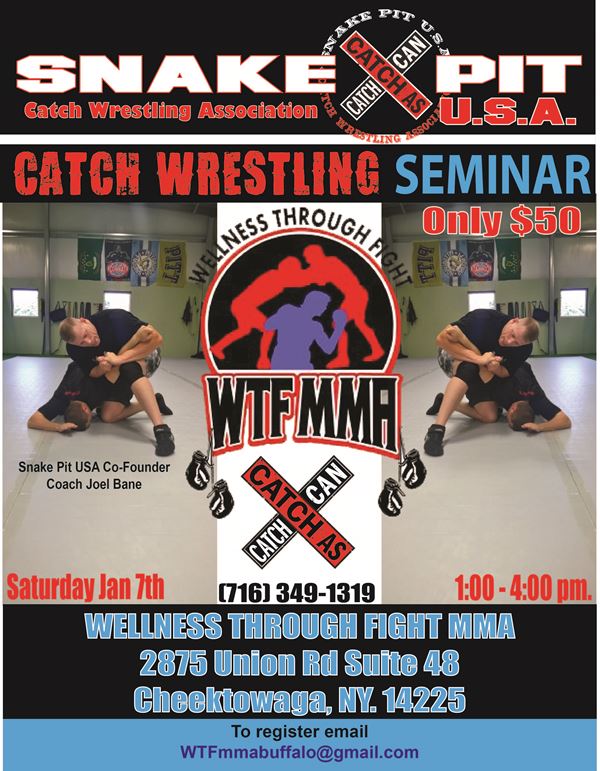 Coach Bane is a Certified Catch Wrestler and Coach under the late Billy Robinson and is a former 2X Captain and 3X Heavyweight Champion of The US Air Force All Air Force Wrestling Team. He also holds Black Belts in Brazilian Jiu-Jitsu and Judo. Don't miss this opportunity!