NEW SNAKE PIT U.S.A. BOARD OF DIRECTORS MEMBER & HEAD COACH OF SNAKE PIT U.S.A.'s WORLD HEADQUARTERS:
COACH DAN BOCELLI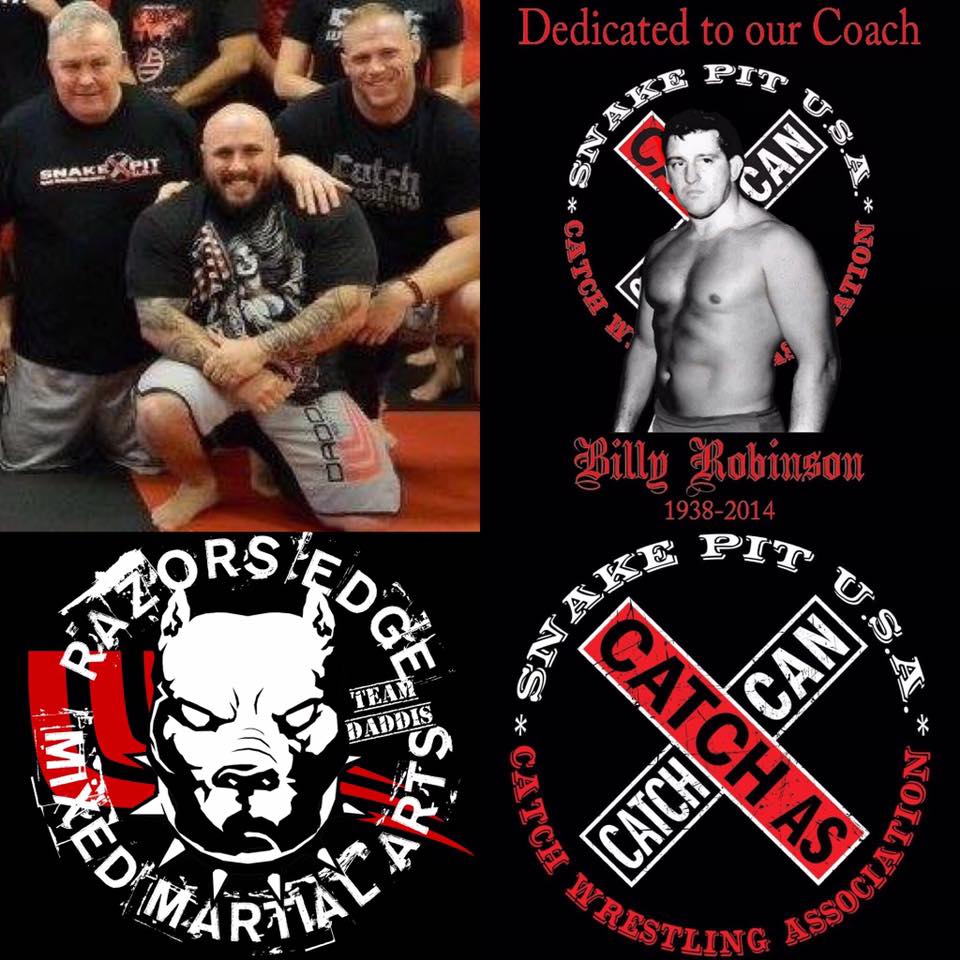 Coach Dan is not only our Team Captain but the Director of Marketing here at Snake Pit U.S.A. He is a fully certified Catch Wrestler and Coach under Snake Pit U.S.A. Head Coach Joel Bane, and owns and manages SNAKE PIT U.S.A. CATCH WRESTLING'S WORLD HEADQUARTERS in Hammonton, New Jersey. Coach Dan also currently studies and practices Brazilian Jiu-Jitsu as… an IBJJF Black Belt under Master Brad Daddis at Daddis Fight Camp and holds the rank of Judo Black Belt under 3 time National Heavyweight Champion and Olympic Training Center Head Coach, Sensei John Saylor.
A natural leader and competitor, he is the owner and full time instructor at his New Jersey gym, Razors Edge Mixed Martial Arts. He holds many certifications under the IFPA including Certified Personal Trainer, Sports Nutrition Specialist, Functional Trainer and Strength Coach to name a few.
He is Safe Sport certified through Team USA and has been helping people achieve their Health and Fitness goals for over 20 years. Coach Dan Bocelli is a long time good standing member of the Team USA Olympic governing organization | USA Judo, the United States Judo Federation, International Brazilian Jiu-Jitsu Federation, United States Jiu-Jitsu Federation, International Freestyle Judo Alliance, Snake Pit USA Catch Wrestling and the International Fitness Professionals Association.
His Black Belt ranks are Recognized and Certified through the IBJJF, USJJF and USA Judo AND his school, Razors Edge Mixed Martial Arts is a registered IBJJF, USJJF and USA Judo school.
Coach Bocelli was the FIRST COACH to sign up with Snake Pit USA when the Affiliation program was launched! We are extremely proud to promote him to our Board of Directors.
Check out Snake Pit U.S.A. World Headquarters at: www.RazorsEdgeFightFitness.com
Social tagging:
bjj
>
bjjgirls
>
BJJlife
>
bjjlifestyle
>
bjjtechniques
>
boxing
>
brazilianjiujitsu
>
CarlosCatania
>
CarlosCataniaBJJ
>
catchwrestling
>
CatchWrestlingschools
>
catchwrestlingtechniques
>
DanBocelli
>
fight
>
fighter
>
fightinking
>
fitness
>
FloydWinter
>
G13
>
GhiEburneo
>
GiovannaEburneo
>
goals
>
grapplingtechniques
>
guard
>
JakeShannon
>
Jiu-jitsu
>
Jiujitsu
>
jiujitsugirls
>
jiujitsulifestyle
>
joelbane
>
Judo
>
juijitsu
>
juijitsutechniques
>
k1
>
karate
>
kickboxing
>
luta livre
>
Machado
>
MachadoBJJ
>
martialarts
>
mixedmartialarts
>
mma
>
motivation
>
muaythai
>
no-gi
>
noexcuses
>
nogi
>
nopainnogain
>
passingguard
>
Pat Stano
>
RandyCouture
>
razorsedgemma
>
sacrifice
>
SeanDaugherty
>
SnakePit
>
snakepitusa
>
SnakePitUSAHeadquarters
>
submissionwrestling juijitsutechniques
>
taekwondo
>
topfighters
>
UFC
>
ultimate fighter
>
workout
>
wrestlingtechniques
>
XtremeCoutureMMA