What is the Snake Pit U.S.A.'s Viper Striking Program?
All Snake Pit U.S.A. programs build upon our Catch Wrestling foundation. Our "Viper Striking" Program is a solid striking curriculum that builds specifically upon Catch Wrestling techniques and is broken down into simple levels with easy to follow lessons and routines filmed in High Definition video.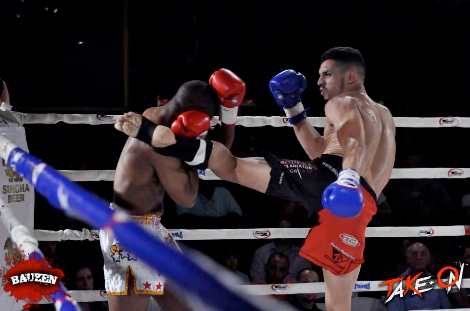 Why should you choose Snake Pit U.S.A.'s Viper Striking Program?
Boxing, Muay Thai Kickboxing and Savate are considered the most devastating striking arts in the world. Our "Viper Striking Program" utilizes these styles' fast and effective punches, precise elbow strikes & devastating knee strikes from close range and in the clinch. It also includes powerful and accurate kicks that can be used very effectively at mid to long range.
All our programs are built by fighters & coaches for fighters & coaches!

Our staff has decades of experience in both fighting & coaching in these specific types of events.

Viper Striking is not only a great program to add to your MMA curriculum but it is a way to generate more interest in your overall business, and add new students who are not necessarily interested in fighting, but would like to lose weight or train and condition like a fighter. After all kickboxing is the # 1 style that women practice.

Fighters can dramatically maximize their individual skill set by adding the very best from these styles to their arsenal.

MMA Fighters can take their MMA game to the next level using these effective strikes with your Catch Wrestling skills to dominate in the cage

As you advance through our program you will become proficient in all areas of stand up fighting.

You will learn how to properly punch, elbow, knee & kick while maintaining a solid stance, and learn how to use and control the clinch effectively.

Snake Pit U.S.A.'s Viper Striking program is also another very effective means of self defense.

As always, our lesson plans are detailed and easy to follow.

Soon there will be dozens of Viper Striking videos in our member's section!