INTERESTED IN BRINGING REAL NO-GI SUBMISSION WRESTLING TO YOUR GYM? NOW'S YOU'RE CHANCE!

BECOME A SNAKE PIT U.S.A. AFFILIATE/OFFICIAL LOCATION AND REPRESENTATIVE COACH!
Now is your chance to become a Certified Catch Wrestling Coach and Instruct at your facility with "The World's Premier Catch Wrestling Organization!" Real No-Gi Submission Wrestling, Catch as Catch Can style for ALL ages and ALL skill levels!
For more info contact Coach John Potenza at: John@SnakePitUSA.com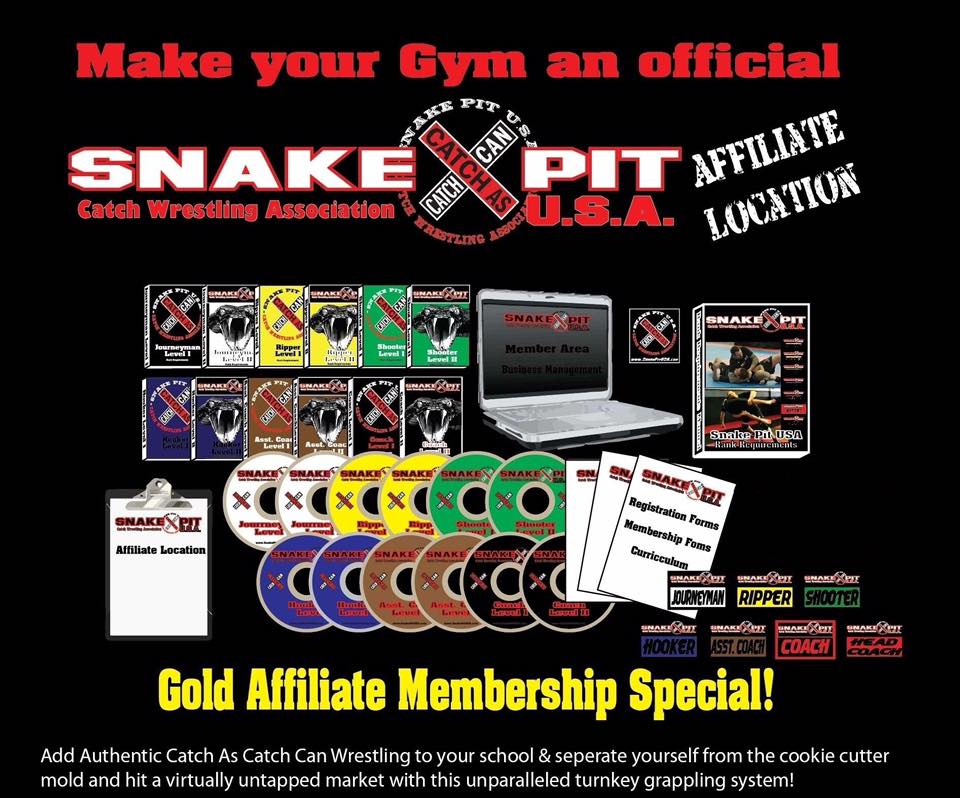 Social tagging:
Billy Robinson Catch Wrestling
>
bjj
>
bjjgirls
>
BJJlife
>
bjjlifestyle
>
bjjtechniques
>
boxing
>
brazilianjiujitsu
>
Catch Wrestling Coach
>
catchwrestling
>
CatchWrestlingschools
>
catchwrestlingtechniques
>
fight
>
fighter
>
fightinking
>
fitness
>
FloydWinter
>
goals
>
grapplingtechniques
>
guard
>
jaypagesbjj
>
Jiujitsu
>
joelbane
>
johnpotenza
>
Judo
>
jujitsu
>
jujitsutechniques
>
k1
>
karate
>
kickboxing
>
lucha
>
martialarts
>
mixedmartialarts
>
mma
>
motivation
>
muaythai
>
noexcuses
>
nogi
>
nopainnogain
>
passingguard
>
sacrifice
>
snakepitusa
>
submissionwrestling juijitsutechniques
>
taekwondo
>
topfighters
>
UFC
>
ufc205
>
ufc207
>
workout
>
wrestlingtechniques