THE 2018 SNAKE PIT U.S.A. NEW YEARS AFFILIATION SPECIAL!
SAVE BIG BY ACTING NOW!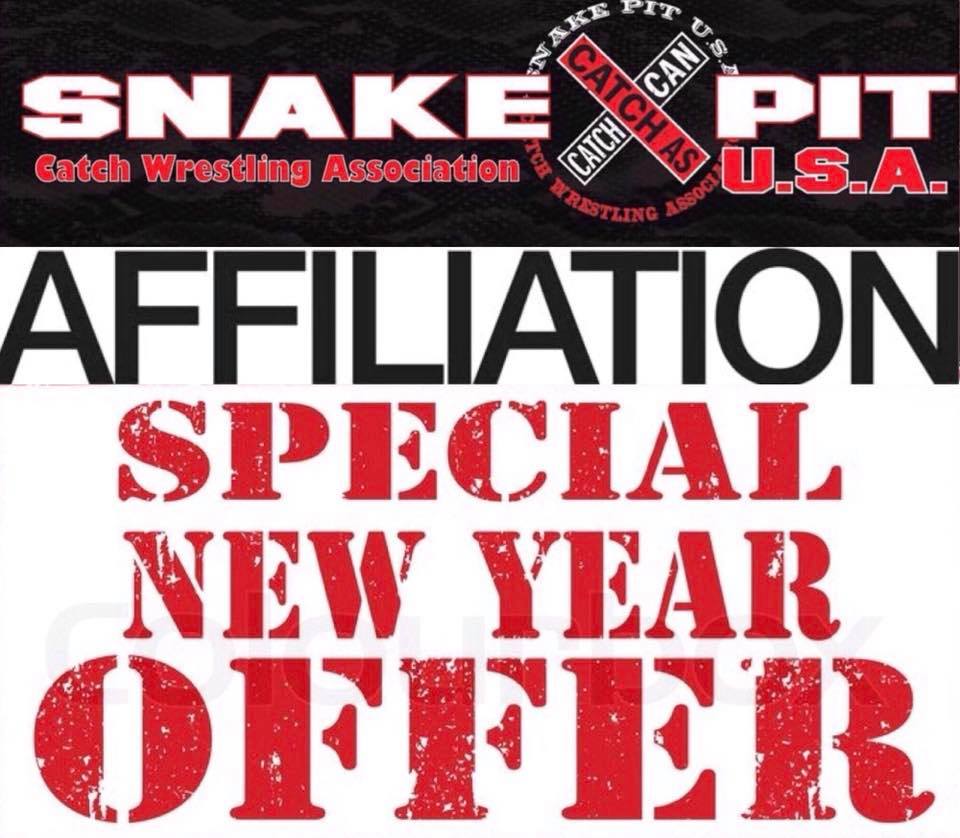 BECOME AN OFFICIAL CATCH WRESTLING REPRESENTATIVE COACH WITH THE MIGHTY SNAKE PIT U.S.A. CATCH WRESTLING ASSOCIATION IN THE PROUD TRADITION, AND LINEAGE OF THE LEGENDARY BILLY ROBINSON!
BECOME A LEADER AT THE FOREFRONT OF THE WORLD'S LARGEST REAL NO-GI SUBMISSION WRESTLING ORGANIZATION, CATCH AS CATCH CAN STYLE!