THE NEXT EVOLUTION IN REAL NO-GI SUBMISSION WRESTLING IS HERE!
Snake Pit U.S.A.'s primary mission is to breathe new life into real Catch as Catch Can Wrestling and help lead the Catch Wrestling revolution for Martial Artists, and those pursuing recreational training and fitness alike. Our ever expanding, state of the art, online training database was developed to help teach, and spread authentic technical knowledge of Catch as Catch Can Wrestling while developing students, and official locations/certified Catch Wrestling schools throughout the United States and around the world.
At Snake Pit U.S.A. we use an easy to understand curriculum with guidelines that include both student & coach levels. This curriculum was developed to provide guidance and ensure technical proficiency, while promoting the growth of REAL No-Gi Submission Wrestling, Catch as Catch Can style to individuals of all skill levels and backgrounds.
By utilizing only the most highly effective, high percentage, combat & combat sports proven techniques & training methods available we have done everything possible to guarantee you the highest quality instruction, and support you deserve for all your personal Martial Arts training and fitness needs.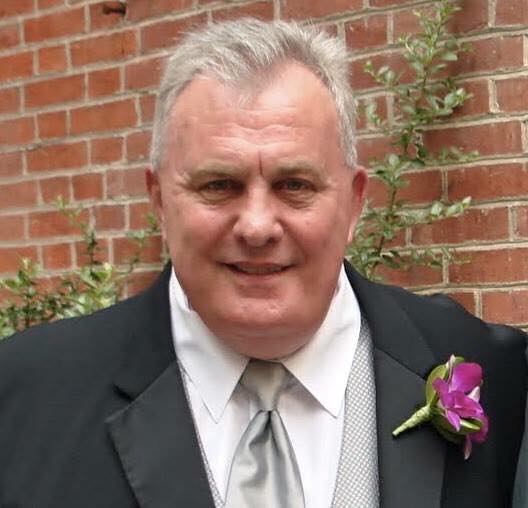 SNAKE PIT U.S.A. HEAD COACH:
FLOYD "BAD NEWS" WINTER
WRESTLING:
– FIRST American EVER to win GOLD MEDAL in Greco Roman International/World Competition
– Won 14 GOLD MEDALS in the Armed Forces Wrestling Championship
– Won 4 GOLD MEDALS in the Military World Championships
– 1977 U.S. National Greco Roman Champion
– 1977 U.S. National SAMBO Champion
– 1979 U.S. World Team member
– 1979 U.S. World Cup Greco Team member
COACHING:
– Assistant Coach on the 1984 and 1988 U.S. Olympic Wrestling Teams
– Head Coach U.S. Army "All Army Wrestling Team" 8 Years
– Recruited and trained SEVERAL Olympians along with UFC/Wrestling Legend Randy "The Natural" Couture as U.S. Army Head Coach
– 2 x National Champion Head Coach
– USA Wrestling's 2006 US SAMBO Coach of The Year-Led Team to 2nd Place finish at SAMBO World Championships
– Assistant Coach West Point Military Academy
– Coached USA teams in numerous World, World Cup and International Championships
– USA National Coaching Staff 25 Years & Wrestling Official for 30+ years
– Head Coach, United States Air Force "All Air Force Wrestling Team"
– Snake Pit U.S.A. Catch Wrestling Association Head Coach & Head Coach Snake Pit U.S.A. Board of Directors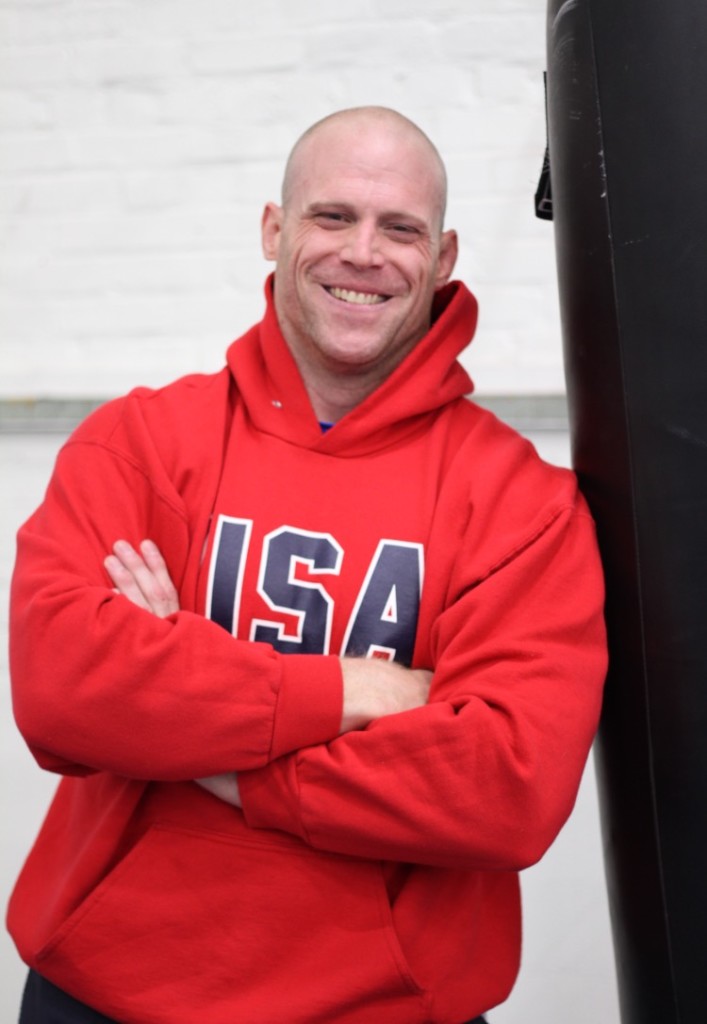 SNAKE PIT U.S.A. HEAD COACH:
JOEL BANE
Certified Catch as Catch Can Wrestler & Level 3 Coach: Under legendary Coach Billy Robinson (Scientific Wrestling)
IBJJF/USJJF Certified Black Belt in Brazilian Jiu-Jitsu: Under Multiple-time World Champion, Professor Patrick Stano, under Legendary Professor Carlos Catania
Black Belt in Kodokan Judo: Under 3 x National Heavyweight Judo Champion, Coach John Saylor (former U.S. Olympic Training Center Head Coach and 3 time National Heavyweight Judo Champion)
3-Time Member, 2-Time Team Captain & former Assistant Coach of the United States Air Force "All Air Force Wrestling Team," Under the expert tutelage of 2X U.S. Olympic Wrestling Coach, Floyd "Bad News" Winter
2nd Degree Black Belt in Shin-Gi-Tai Jujitsu: Under Coach John Saylor (former U.S. Olympic Training Center Head Coach and 3 time National Heavyweight Judo Champion)
Certified USA Wrestling Coach: Copper and Bronze levels certified
ONE OF ONLY TWO U.S. Members of the "International Network of Wrestling Researchers" (INWR)
Certified Strength and Conditioning Coach: American Sport Education Program (ASEP)
Certified Modern Army Combative Program (MACP) Instructor: Levels I and II
Member of USA Wrestling, "New Jersey State Wrestling Association"
Achievements:
Competitive Mixed Martial Artist: "Reality Fighting" and "Combat in the Cage"
Won or placed in USA Wrestling's U.S. Open & Armed Forces Wrestling Championships, NAGA, Grapplers Quest, U.S. Grappling, Mission Submission and Good-fight (expert/advanced No-Gi divisions) including North American and World Championships.
U.S. World Grappling Team Heavyweight alternate, No-Gi and Gi divisions, 2013 FILA World Championship
Member & Captain of The United States Air Force "All Air Force Wrestling Team" (2013, 2014 & 2015)
Combat Sports and self defense instructor to U.S. Army MACP Instructors (2008-2011)
Has taught Grappling/Combative techniques to over 560 U.S. Military and Coalition Force members in the United States, and Afghanistan
Completed Krav Maga Personnel Security Detail (PSD) Combative training, (Afghanistan 2005)
Coach Bane is a 3 x Veteran of Operation Enduring Freedom (Afghanistan) and 1 x Iraqi Freedom along with two other middle eastern deployments. He was a USAF Security Forces Senior Non Commissioned Officer (Master Sergeant), now retired having served over 20 years of Active Duty Military service. While deployed he led counter intelligence operations including, but not limited to counter IED missions, personnel security details, weapons cache seizures, raids, apprehensions and convoys. Joel is one of very few certified U.S. Air Force Sharpshooters in the history of the program, and is a highly skilled small arms weapons expert. He served proudly alongside his U.S. Army counterparts for the greater part of his career attending specialized rigorous schools while being repeatedly assigned to Combined Joint Task Forces in Afghanistan.
"STEPPING INTO THE SNAKE PIT" 
Featuring Snake Pit U.S.A. Head Coach Joel Bane
 By: Daniel Dimarzio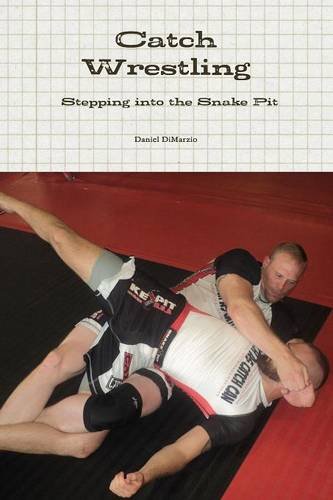 Catch-as-Catch-Can, a brutal martial art and sport, was created in England beginning in the 1490s and refined for hundreds of years. Sailors from the British Navy traveled all over Asia and the Middle East, bringing back fighting techniques from these exotic lands. Englishmen mixed these techniques with their existing wrestling techniques sourced from all over Europe. The result was a devastating martial art known as "Catch Wrestling."
The history of Catch Wrestling makes us take a hard look at what we think we know about the martial arts and where they came from. Also included in the book is a rare interview with one of the few Catch-as-Catch-Can experts still carrying on the tradition, Coach Joel Bane of Snake Pit USA. He reveals invaluable information about Catch Wrestling you would be hard pressed to find anywhere else.
Catch Wrestling is pushing its way back into the spotlight after almost being lost to the sands of time…and modern-day fighters are taking notice.
This best selling book is available on Amazon at: https://www.amazon.com/Catch-Wrestling-Stepping-into-Snake/dp/1365279332/ref=sr_1_1?ie=UTF8&qid=1505228558&sr=8-1&keywords=catch+wrestling+books
As well as in bookstores around the world.